Less a how-to and more a what did my pump look like. Anybody who has worked on an electrical motor will appreciate these pictures: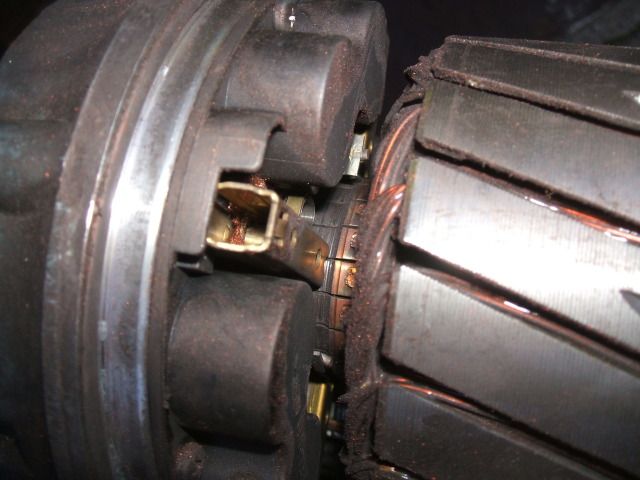 Even still assembled you can see the wear on the commutator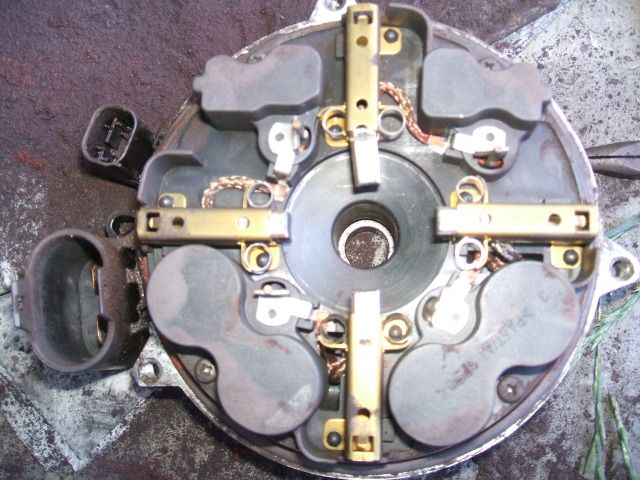 Pulled apart you can see how worn the brushes are. There's a great how-to over on MINI2 about how to pull the motor and pump apart; these brushes are about 1/3 as long as the ones in the picture over at MINI2.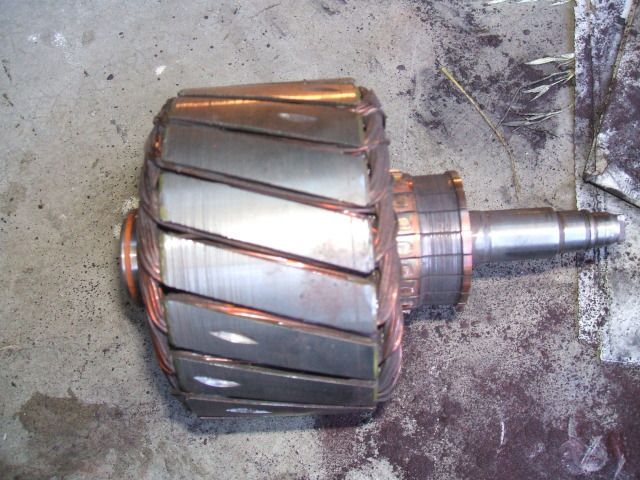 Wide shot of the armature
Close up of the extreme wear. If I get my core charge back for this Power Steering Pump I'll be surprised. When I got it back together I noticed that the brushes weren't really even riding on the commutator any more- this motor had plain worn out and stopped turning.
I ordered a remanufactured one on eBay and I sure hope the commutator isn't this worn out. I originally pulled it apart to blow out the dust that is supposed to clog things up, increase friction, etc., but dust wasn't the issue on this one. I am surprised at how worn the motor is; Stacie's car only has 93k on it. Like with the CVT's, ZF seems to be cutting corners and making things that don't last.
As far as removing and replacing the power steering pump, it's pretty easy and straightforward. There's a good guide over at NAM (I think it's in the "Power steering pump about time" thread in stock problems). It's a messy job and you will spill some hydraulic fluid on yourself and the floor. Don't forget the new clamp for the hose and some CHF-11S fluid (available at O'Riellys).
Bruce